Good Evening Everyone,its Monday December 26,2011!
No Snow here and I'd have to admit that's a very good thing in my opinion! No snow on the ground makes life a bit more easier and cleaner traveling in the cold weather with a toddler ! However , I do like the snow , especially when it's nightfall, dead quiet out and you peak out to see everything covered and sparkling with snow. This moment is solely contingent on the fact that I am looking out the window to enjoy the scenery and not because the Town has placed an emergency Parking Ban requiring me to leave the comfort of my heated home to clean off and move my car at 11pm.
Anyways.. It's a fact, there's no snow on the ground at the moment,but I am still wearing plenty of items to stay warm this Winter. Gloves, Coats , Boots , Hats and my Very Favorite Item, the Scarf! I love the fact that you can take an outfit from DULL to Fabulous just by adding a darling Scarf.
image obtained from
http://28.media.tumblr.com/tumblr_lwhpgrv67I1qhizk0o1_500.jpg
And there are so many ways to TIE a Scarf .
image above from
http://www.handbagsgeek.com/wp-content/uploads/2010/12/How-Many-Ways-Have-You-Learned-to-Tie-and-Wear-a-Scarf.jpg
Why not combine a great piece of Jewelry and Scarf together for a very fine duo?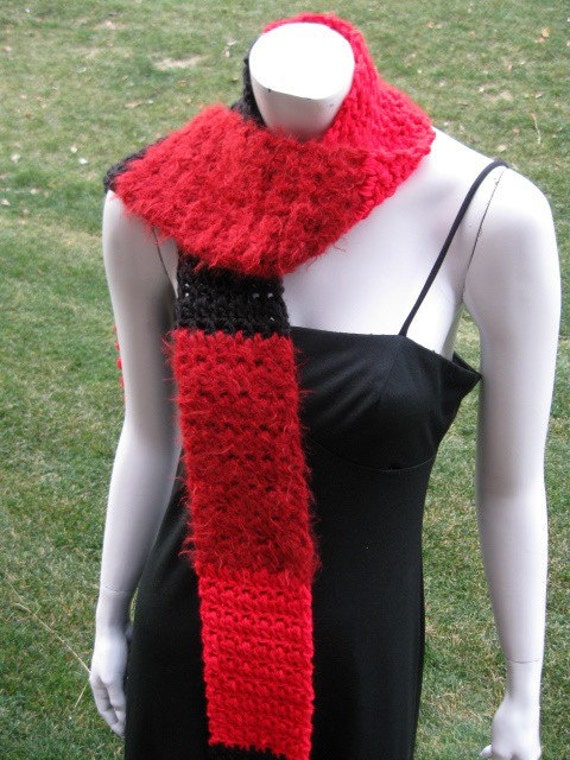 Scarf by wuglyees
Earrings by CinLynnBoutique
Since there are so many types of scarves , and patterns its a great opportunity to really express your personal style. Did you know? Scarves have been around since Ancient Rome

where it was used to keep clean

and used to wipe the sweat from the neck and face in hot weather. Scarves were originally worn by men around their neck or tied to their belt

.Later women began using the scarf as fashion item. Today,p

eople all over world today still enjoy wearing them.
My heart has a special spot for Vintage scarves. I often find a beautiful scarves at the local

thrift stores, E
bay, or my favorite the Occasional "Do you want this, I never wear it?" Gift! Check out these goodies , available on Etsy
.
Vintage Scarf Shawl in Yellow Silk Paisley sold by LaBellaB
Vintage Vera Ladybug Scarf by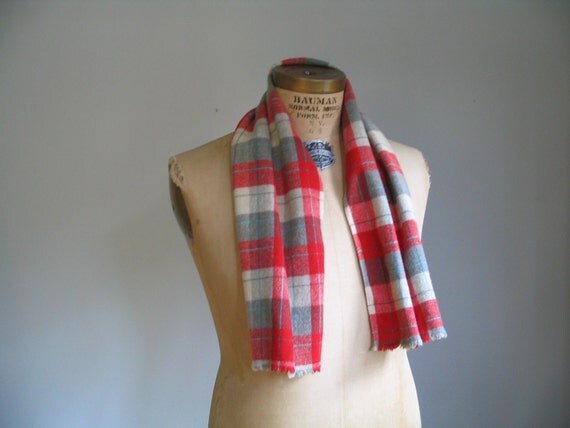 Hopefully, I've inspired some of you folks to add a scarf or two to this week's attire or if your already planning to wear one, enjoy wearing it!